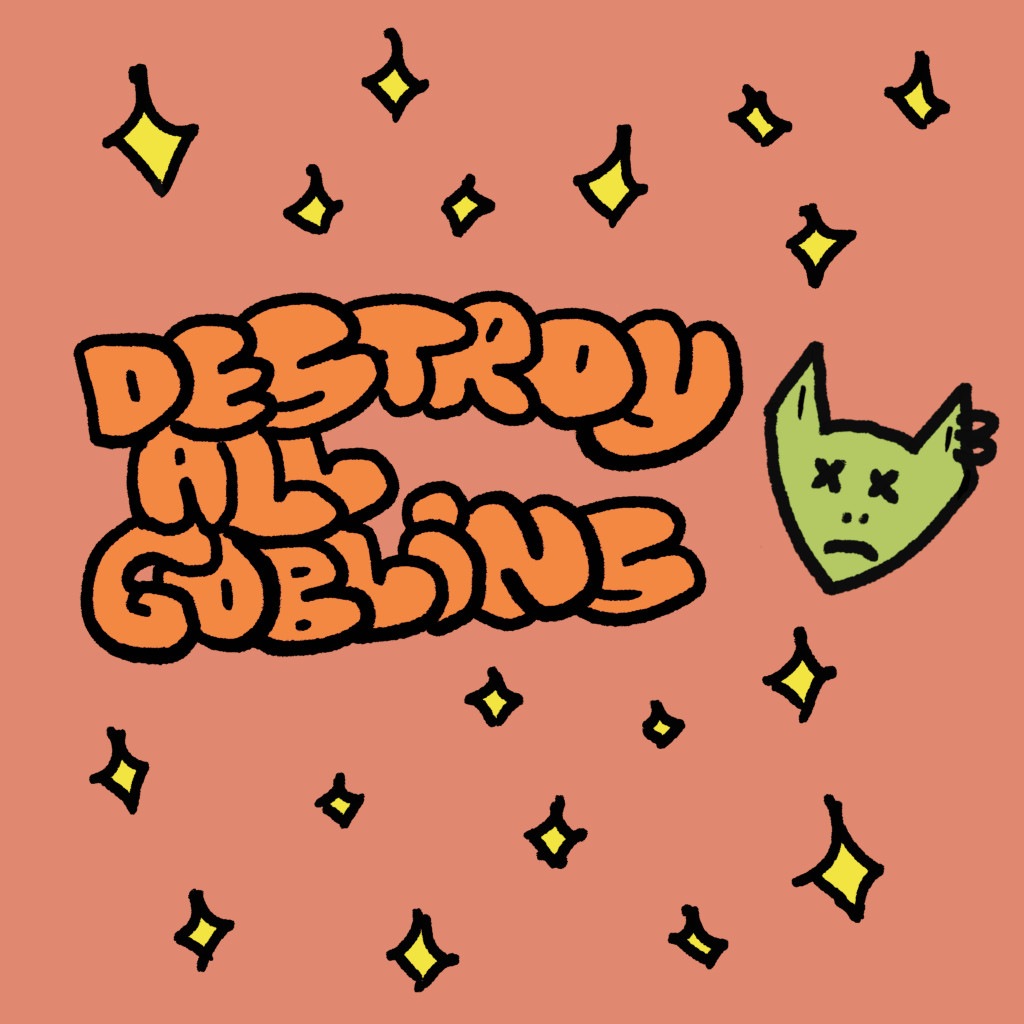 The goblin onslaught won't cease. The Frog King has sent you, Frog, on a mission to… DESTROY ALL GOBLINS.
Destroy All Goblins is a small freeware game for personal computers.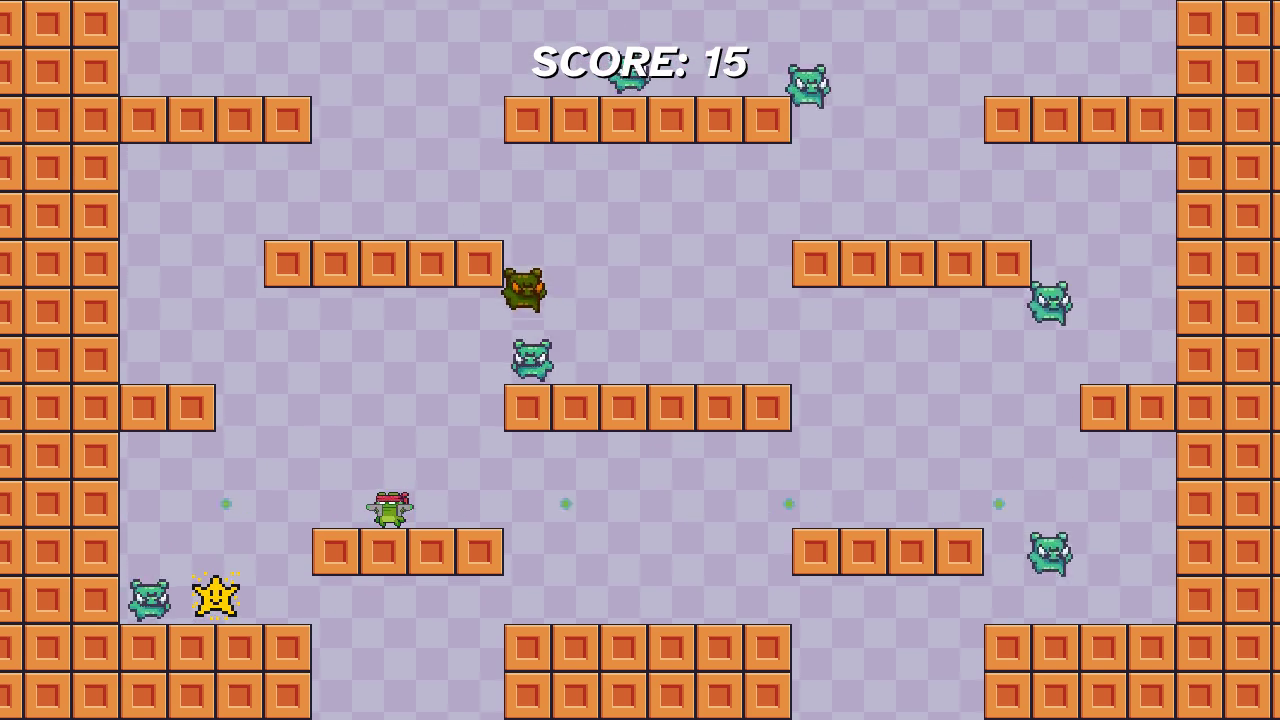 Or watch the trailer:
I made Destroy All Goblins over the course of a month. It's inspired by Super Crate Box, and it uses art assets by Pixel Frog from the public domain.